PATIENT RESOURCES
Practice Blog
What to Expect for Your Spinal Fusion Recovery Time
November 24, 2020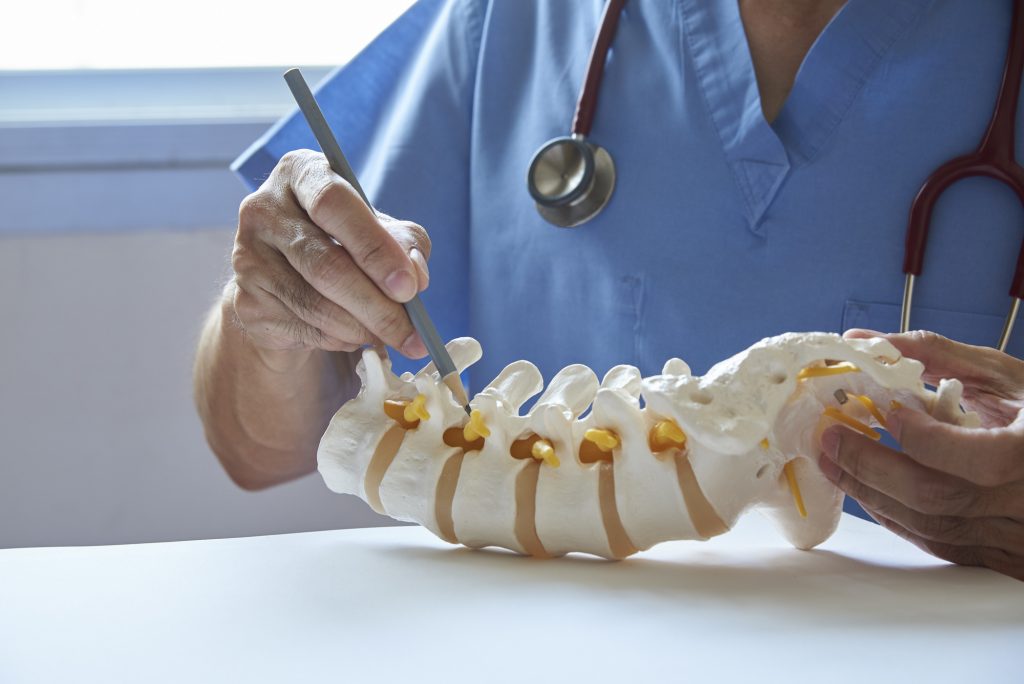 Are you a candidate for spinal fusion?
There are many spinal problems for which spinal fusion is recommended to help treat or relieve symptoms. These include herniated discs, scoliosis, spinal stenosis, and so on.
Now, if your doctor believes that spinal fusion is the appropriate solution for your condition, there are certain things you need to know about spinal fusion recovery time.
Here, we'll talk about what to expect when you're recovering from spinal surgery, plus some tips to keep in mind to help your spine heal properly.
Spinal Fusion Recovery Time: The Basics
Spine surgery recovery may take several months (usually 2 to 6 months). For some patients, this is one of the factors that make them have second thoughts about the procedure.
This is why if your doctor recommends spinal fusion, it doesn't hurt to get a second opinion. Since there are risks involved, you'd want to be sure that you've obtained an accurate diagnosis.
Recovery also involves a lot of necessary care, so a good support system is ideal. Remember, there are activities that may irritate your back including lifting heavy weights, driving, and so on. Until your doctor clears you to perform certain tasks, you'll need to rely on others' help to make sure you don't do anything to compromise your recovery.
Some Factors That Affect Recovery Time for Spinal Fusion
Spinal fusion surgery recovery includes your hospital stay, recovery at home, and physical therapy. Depending on your age, weight, lifestyle, and overall physical condition, your total recovery period may be shorter or longer.
Most patients are able to go home after staying in the hospital for 2 to 5 days. Your healthcare team will assess your readiness for at-home recovery by checking if you can get up and walk around on your own, understand how to take pain medications, and empty your bladder.
At home, you need to continue wound care and start doing recommended movements. After a month, your physical therapist will help you perform some stretches, plus other suitable exercises. Your doctor will then clear you to return to the activities and sports you used to do based on your progress.
This doesn't mean, though, that your spinal fusion recovery is complete. The goal is for you to regain your strength until such a time you can resume your normal activities.
How to Recover From Spinal Surgery: Some Tips to Remember
Some patients notice a reduction in pain a month after their surgery, but there are also those who need more time for their muscles and nerves to heal.
Post-surgery, walking can help a lot, as this helps prevent blood clots. Walking also has the added benefit of being a gentle exercise, which means it can help support your back muscles.
Another tip to keep in mind is to watch what you eat. Gaining extra pounds during recovery will put more pressure on your back, so try to eat right and maintain a healthy weight.
Want to Learn More About Spinal Fusion?
Now that you know more about spinal fusion recovery time, do you still have questions about spine surgery?
If yes, don't hesitate to contact us. We'd be happy to answer all your questions and provide you with more information about spine care and treatment.